Geneva Health Creates a Flexible & Healthy I.T. Infrastructure to Underpin Dynamic Growth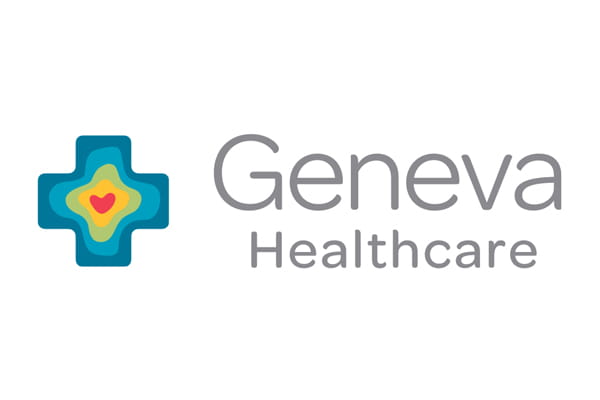 Geneva Healthcare is a specialist healthcare services and staffing company, with a respected and well-established reputation built over 16 years. Geneva Healthcare work closely with Health Organisations to provide the very best in health professionals to deliver excellent levels of care and experience to improve health outcomes.
Geneva Healthcare employs:
350 staff.
3500 support workers with varying qualifications
Operates NZ wide.
Works with key Government health agencies.
The Challenge
Geneva Healthcare have grown rapidly through a combination of organic and inorganic growth. In the early days all infrastructure was held onsite and was disparate in its age and performance. Increasing infrastructure at this time meant large capital expenditure and a slow process. Combined with this growth the business has sought to utilise applications to improve productivity in innovative ways. Over the last several years Geneva Healthcare have acquired 6 businesses and have grown staff numbers from 50 to 350. At the same time, new software applications have been adopted to cover recruitment, call centre, document management and agent automation through a mobile application. The rapid pace of change and adoption of applications has meant that Geneva Healthcare require a flexible and robust ICT platform to manage change during growth.
Infrastructure
Highly available, scalable infrastructure instance locally hosted in NZ. This connects the hosted infrastructure and the Geneva offices over a fully managed private WAN.
The advantages of a locally hosted environment have delivered:
Flexibility – simple process to add or remove resources as required.
Speed – instance response to change, minimal latency.
Cost – flexible value for money approach.
Reliable – 99.99% uptime.
Supported – highly skilled and experienced local support team.
The infrastructure includes:
Cisco backbone for servers and networking.
EMC storage farms.
VMware hypervisor.
Citrix NetScaler and XenApp.
Trend Micro Security suite.
Sophos UTM Firewall protection.
HP workstations.
Hosted in tier 3 purpose built datacentres.
Skype for Business.
Solution Support
The SecureCom team take the time to understand the key drivers for Geneva Healthcare and the personalities that we interface with. This allows us to correctly prioritise and plan for resourcing during period of rapid change (such as acquisitions).
The salient factors supporting this approach:
Dedicated Service Desk.
Regular customers reviews.
Industry accredited engineers.
NZ wide coverage.
Ability to scale up support when required.
Intimate understanding of the Geneva Healthcare ICT ecosystem.
SecureCom works closely with the various stakeholders who provide innovative applications to improve customer experience and cost.
The Benefits
SecureCom have continuously kept pace with the rapidly changing environment within Geneva Health. This has enabled rapid rollout of innovative applications and a steady increase of end user support and services. In turn, Geneva Healthcare has had confidence that the ICT platform is able to cope in a fast moving customer focused environment.
| Component | 2012 | 2013 | 2014 | 2015 | 2016 |
| --- | --- | --- | --- | --- | --- |
| Servers | 15 | 17 | 36 | 48 | 59 |
| CPU | 33 | 40 | 86 | 112 | 132 |
| RAM | 80 | 110 | 224 | 348 | 459 |
| Disk | 1080 | 1430 | 4840 | 8500 | 11400 |
| Users | 71 | 86 | 190 | 289 | 319 |
| Sites | 3 | 9 | 14 | 23 | 34 |
| Uptime | 92.0% | 99.5% | 99.8% | 99.9% | 99.9% |