How we can help
Securecom WAN services provide an end to end secure solution managing every bit and byte of information from your datacentre to your office, branches, and remote users.
UFB CONNECT NATIONWIDE LOCATIONS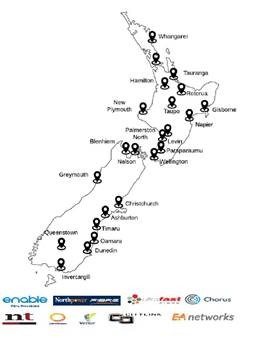 TOTALNET NATIONAL NETWORK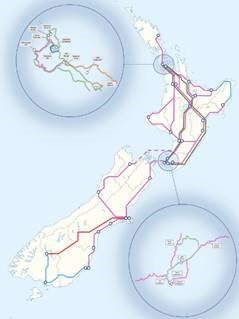 Partnering with Feenix Communications, Spark, Vodafone and Chorus, Securecom is able to offer a carrier diverse network into nearly anywhere in NZ. With handovers in place with all main "access providers" (Telstra, Chorus, UFF, Vector, Enable, Spark, Citylink, Unison, Network Tasman and Northpower), sites have an option for multiple WAN connections to be offered at each site, enabling you to take advantage of the features and benefits of mixing Bitstream 2,3,3a,4 and MPLS connections where required.
TransTasman and International WAN
For businesses that have operations in Australia or further afield globally, Securecom partner with Telstra globally for WAN services, providing full WAN and SDN services allowing you to scale your network up or down as required, depending on your business requirements.
All of our WAN services are supported by TotalNET giving you security, management and business insights into your network using Cisco Meraki toolsets.
Securecom WAN ensures that multiple fibre providers are aggregated and offered to you as a single supplier. This ensures that you are able to take advantage of a multi provider resilience throughout your WAN while reducing the time, cost and complexity associated with doing business throughout New Zealand and Australia with multiple network providers.
It's time your IT delivered results
Have an IT specialist call you to discuss your technology needs.